The Electronic Beats Festival is a live music event series of Deutsche Telekom around contemporary electronic music culture that takes place in different cities across Europe.
Sense Music & Media (formerly Skudi Optics & Event Design) is responsible for the visual presentation of the brand at events by producing of innovative light objects, interactive media installations and video projections.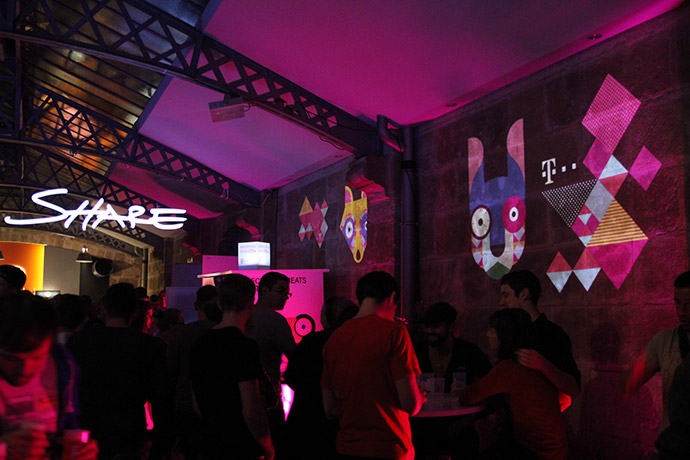 I creatively supported them over several seasons (2012 - 2019) with producing video animations, graphic design, mapping installations, and custom made hard- and software, like a synchronized video looper for CRT TVs.